WHO WE ARE
De Kroon is a cosy place where friends meet and share unforgettable moments!

COFFEE
Choose your favourite flavour and start your day on a good note!

TEA
Offering a wide variety of herbal and fruit flavours. Our tea is a great choice for every season.

JUICES
Fresh fruit in a glass to freshen you up and cleanse your body. Get your vitamin boost on your everyday journey of a healthy lifestyle!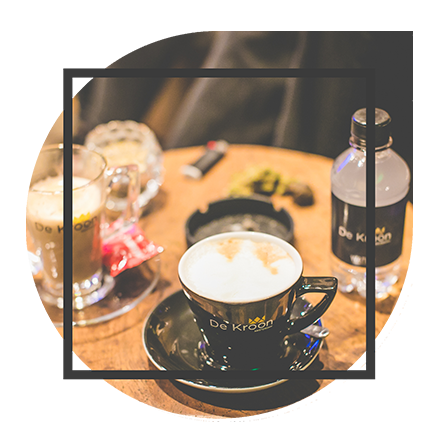 COLD DRINKS
If hot drinks are not your beverage of choice, you can always opt for the cold version.

VIRGIN COCKTAILS
Noon or evening, there is no perfect time of the day for a delicious non-alcoholic cocktail. Enjoy our exclusive menu of amazing cocktails.

MERCHANDISE
You can always purchase our merchandise and become a part of our lovely family!
Located in the heart of Amsterdam, De Kroon lies just a few steps away from some of the most important attractions.
Drinks & More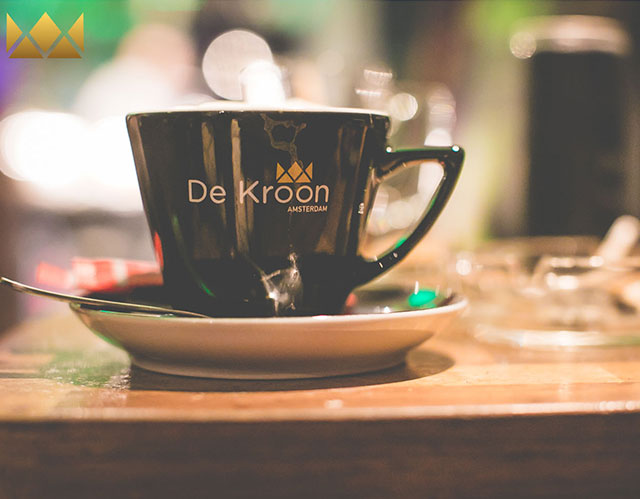 COFFEE
Freshly brewed, sweet, fused with milk or strong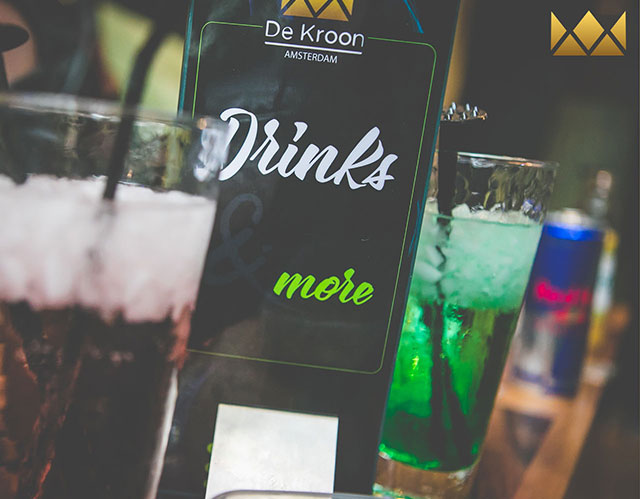 VIRGIN COCKTAILS
Delicious non-alcoholic cocktail
JUICE
freshen you up and cleanse your body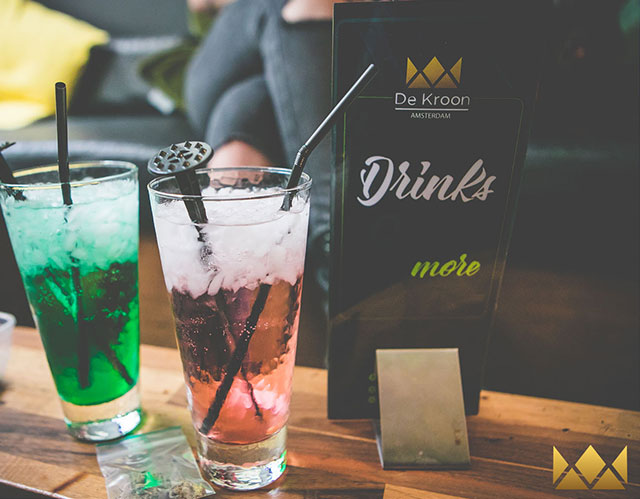 COLD DRINKS
Cup of your favorite drink and ice!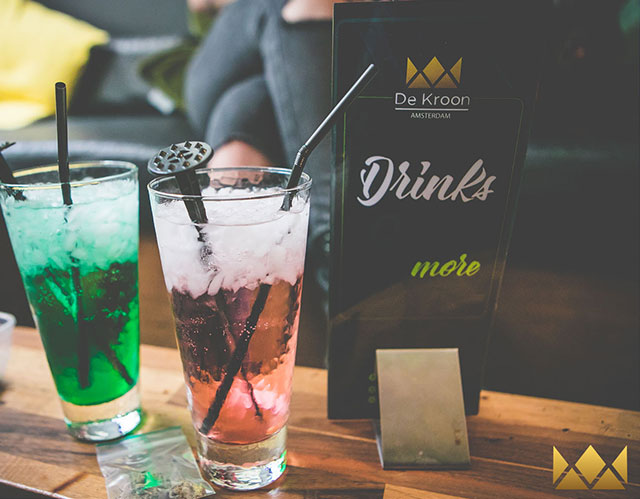 I love the coffee and atmosphere at your coffee shop. When I arrive, I'm greeted with a smile I tried a weeds for the first time and it was amazing.

I tried coffee here for the first time just the other day. The location may seem hidden but it is actually very easy to find Dekroon CoffeeShop on the map. I ordered just a joints and it was very good. I will definitely be back!

I visited Coffee Shop last week during the day with my laptop so that I could get some work of my own done and enjoy some coffee shop atmosphere. This place was perfect! The coffee was great, and the space cake were ridiculously good. I recommend this place to everybody.